REOPENING: WHAT TO CXPECT [REPLAY]
For the past few weeks, we have all experienced a huge shift in shopping behaviors to digital adoption and online experiences. As retailers, restaurants, and other on-site businesses begin to reopen, there will be another shift in consumer behaviors… And it's not going to be the same as before. 
Are you ready to reopen with the upcoming 'new normal'?
On this webinar, we share:
Customers expectations based on real feedback from our global field force
Learning from our BARE China office on what clients did to save their businesses
Cost effective and powerful ways to gain your customers' insights
Simple action items you can do TODAY to ensure a smooth reopening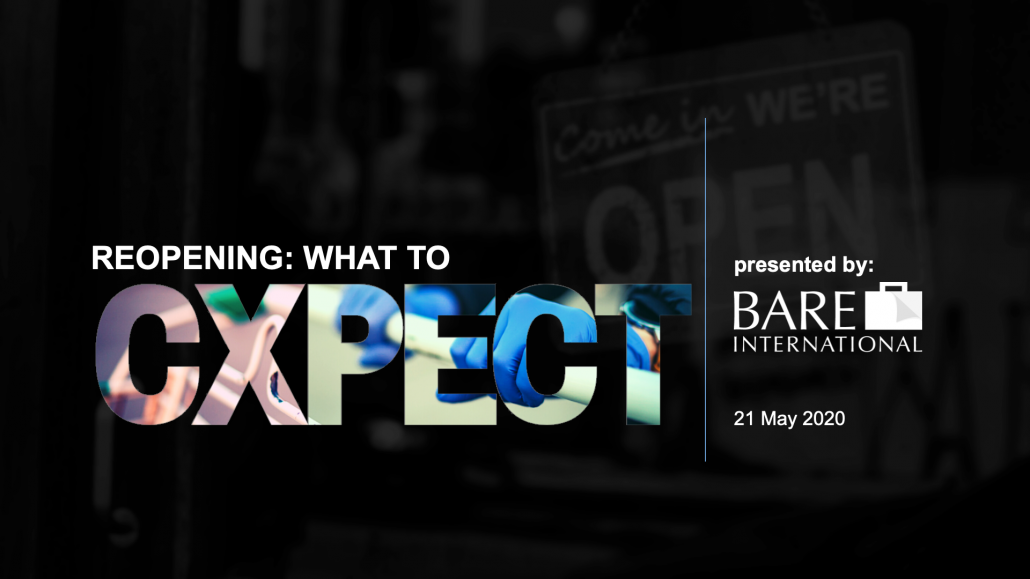 https://www.bareinternational.ph/wp-content/uploads/sites/9/2023/05/BARE-ISO-Badge-2023-1.png
0
0
lraul
https://www.bareinternational.ph/wp-content/uploads/sites/9/2023/05/BARE-ISO-Badge-2023-1.png
lraul
2020-06-04 05:29:00
2020-06-04 05:29:00
REOPENING: WHAT TO CXPECT [REPLAY]