AS THE LOCKDOWN ENDS, A MENTAL HEALTH CRISIS IS JUST BEGINNING. #BARESHARES TIPS ON STAYING MENTALLY HEALTHY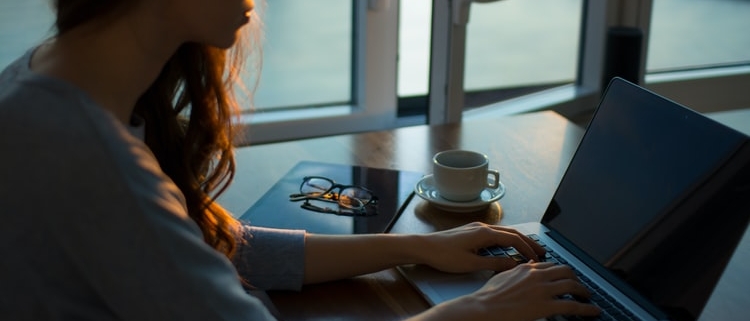 We all have days where we lack motivation, and you're not alone. It happens. Even the most positive and productive people have days like this. Michelle, a BARE Quality Control Executive, shares a few 'survival strategies' for staying mentally healthy amidst the lockdown.
As innately social beings, the extended home quarantine is a difficult situation for most to adjust to. Not only does it disrupt one's daily routine, but also drastically reduces one's daily social interactions. As we are nearing the end of the lockdown in India, there has been a significant rise in mental illnesses. World Economic Forum reports a mental health crisis waiting for India soon after its lockdown ends. According to a survey by the Indian Psychiatric Society, there has been a 20% increase in the number of mental illnesses since the beginning of the lockdown. Due to restrictions in movement and transportation, availing mental health care services was also difficult, at least in the early stages. It therefore becomes important that support is focused on the at-risk sections of society – the poor, recently unemployed, and those with pre-existing mental illnesses – in order that they develop resilience in the face of hardship.
HERE ARE SOME MENTAL HEALTH TIPS TO HELP US DURING THIS DIFFICULT PERIOD:
CREATE A ROUTINE AND STICK TO IT
It not just helps one cope during a difficult time, but also reduces fatigue in decision-making. One does not have to spend mental effort in choosing what must be done due to a structured schedule. This includes eating meals and sleeping at a fixed time. This would also reduce boredom and feelings of anxiety and depression. This is also advised by Dr Nithin Kondapuram, a Psychiatrist from Hyderabad.
EXERCISE FROM HOME
Maintaining physical fitness is of utmost importance especially during a lockdown.
Physical fitness goes hand-in-hand with positive feelings due to release of hormones like endorphins and serotonin after a workout.
Body-weight exercises are a practical idea especially for those without gym equipment, as mentioned by Forbes in one of their article on mental fitness during the lockdown.
DECLUTTER YOUR HOME
According to Forbes, using the extra time during lockdown to discard unwanted items, de-clutter, and organize one's home and workspace, can be helpful. An organized and clean home can help one feel a sense of control during uncertain times.
MEDITATE
Meditation or even controlled breathing techniques have been shown to reduce depression, anxiety, and even panic. There are good online resources to learn the right techniques to gain from the health benefits.
CONNECT WITH OTHERS
Forbes as well as Dr Kondapuram advise that this is an important time when one must reach out and connect to one's friends and family. A video call is preferable to a voice call. One can also try to co-ordinate "virtual get-togethers" with a group of friends, perhaps over a meal, which helps in maintaining a sense of community.
TAKE OUT 'ME' TIME
Use some of the extra lockdown time just for oneself. Try to get away from the daily hustle and bustle, and be alone with one's thoughts. This can help one feel relaxed, have more clarity of mind, and visualize one's overall goals in life.
LEARN A NEW SKILL
According to Psychology Today, the lockdown is a great opportunity to develop a new habit or learn a new skill. This can help avoid the feeling of stagnation as well as practically help people cope with life after the pandemic subsides. There are several courses available online from platforms such as Coursera, EdX, Udemy etc.
LIMIT MEDIA INTAKE
Both Forbes and CNBC advise dedicating only a limited amount of time per day for consuming news about the pandemic. It can be easy to get carried away while watching the news. Hence, it is important to watch the news just once a day to remain updated, but to try and have a regular routine outside of the current pandemic.
BE KIND
Psychology Today suggests that acts of kindness can be powerful during this time. Donating to trustworthy charitable organizations, helping out one's neighbours, collaborating with those working on ground to help the poor and marginalized, feeding stray animals, and checking in with a known friend or relative are assured ways to bring about positivity.
CARE FOR YOUR BODY
CNBC advises that besides physical fitness, ensure that one eats healthy and avoids junk food. Moreover, a healthy sleep cycle should also be maintained. Adequate mineral and vitamin doses should be consumed either via foods or supplements.
---
HERE ARE SOME MEASURES PROVIDED BY THE GOVERNMENT AND OTHER BODIES TO PROVIDE ACCESSIBLE MENTAL HEALTH SUPPORT IN INDIA:
The Rehabilitation Council has released a list of clinical psychologists volunteering for providing mental health support between specified working hours.
The National Institute of Mental Health and Neuro-Sciences (NIMHANS) has launched a toll-free helpline number (08046110007).
Startup companies such as InnerHour, Trijog, and ePsyclinic have bridged the gap by providing mental health care services remotely. These platforms offer support via chat, online counselling, and other forms of guidance according to an article published by YourStory.
In conclusion, do make the most of your extra time during this lockdown for self-exploration and learning. Do not obsess over the pandemic news, but use your time productively. Take efforts to increase physical and mental health as well as in helping those around you in whatever ways possible. Lastly, in case you need the support of others, reach out to your loved ones and – in case you need to talk to a professional – make use of one of the reliable services provided.
_
Author: Michelle Sequeira, Quality Control Executive, BARE International India
https://www.bareinternational.ph/wp-content/uploads/sites/9/2020/06/photo-1503945438517-f65904a52ce6.jpg
500
750
lraul
https://www.bareinternational.ph/wp-content/uploads/sites/9/2023/05/BARE-ISO-Badge-2023-1.png
lraul
2020-06-18 07:31:48
2020-06-18 07:31:48
AS THE LOCKDOWN ENDS, A MENTAL HEALTH CRISIS IS JUST BEGINNING. #BARESHARES TIPS ON STAYING MENTALLY HEALTHY