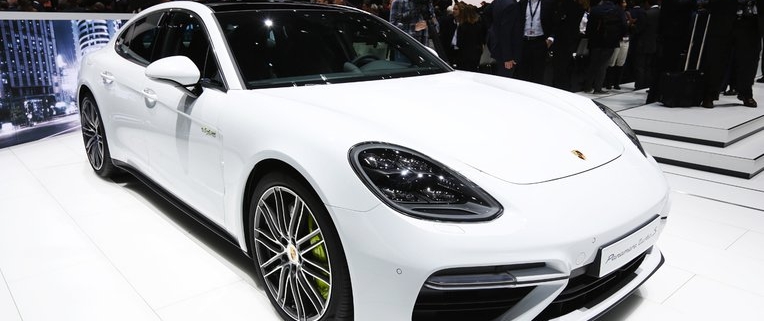 The Geneva Motor Show is a place for all car-lovers since 1905: luxury cars, sports cars, and even cars destined for the ordinary people debut here every year. The environmental pollution was a hot topic this year, and there were more than 145 world premier car concepts as well.
Experts say that nowadays the Geneva Motor Show is mostly about speed & style. I personally like speed and certainly fancy style, so let's see what happened in Geneva!
We got a new Porsche Panamera (Turbo S E-Hybrid, which is the second most powerful Porsche ever (the first is the 918 of course), and its 550 horsepower comes from a 136-hp electric motor (the V-8 of the 918 pumps put 680 HP). Strong, elegant and progressive, as usual. Not bad!
The maximum-horsepower car of Audi has just arrived. The new RS5 is beautiful, aggressive and very convincing. I could hardly resist the interior's nappa-leather and diamond stitching in the first place! I'm sure everybody will find their favourite amongst the 8 more models to come in 2018.
Well, it looks like with the EXP 12 Speed 6e concept a new era is coming at Bentley. They claim that the full electric Speed 6e can also be charged via wireless induction and has a travel range of 320 kilometers. This is the latest concept car of the brand, and it's simply gorgeous! James Bond would be happy to participate in a car chase with this.
I know, I know, it's a Volkswagen, not a luxury car. But I find it extremely good-looking and well-designed – quite catchy. And you get everything you expect from a Volkswagen: high-quality materials and perfect workmanship, well-balanced chassis, and vivid engines. I love it!
And last but not least, Peugeot presented their concept of a self-driving car: Peugeot Instinct, developed in collaboration with Samsung. Self-driving cars are a huge thing now – I wonder how many years we have until all of our cars are autonomous.
---
Author: Adrienne
Adrienne is a guest blogger of BARE International. She is interested in many things: from playing music, riding horses, to reading ancient texts in their originally written languages. Basically she never gets bored.
---
Interested in becoming an Automotive Evaluator with BARE International?
Want to be a guest blogger for BARE's Automotive community We Are Cars?
Apply to: akocsis@bareinternational.com
https://www.bareinternational.ph/wp-content/uploads/sites/9/2017/05/Porsche-Panamera.jpg
509
764
onimod
https://www.bareinternational.ph/wp-content/uploads/sites/9/2023/05/BARE-ISO-Badge-2023-1.png
onimod
2017-05-16 20:00:27
2018-06-02 19:39:55
The Geneva Motor Show